OUR BLOG
How to help sunlight get to the roots of your lawn
Do you ever mow your lawn and it looks more yellow than green? Wonder why that is?
Why are my grass roots yellow?!
The most common answer is that the roots do not get enough sunlight
Not enough water
Thatch & Mosses
Too much water – normally this is a result of poor ground preparation
Over fertilising: The roots can become burnt and begin to die from the chemicals
Not enough nutrition!
Why is it bad and what can I do about it?
It's an absolute known fact that grass needs sunlight to survive, so what happens when the roots are hidden from it?
The roots become weakened meaning that your lawn becomes
1. More susceptible to diseases
2. Finer and thins out faster
3. Unsightly and uneven
4. Yellow with roots lacking nitrogen and nutrients
Luckily, so long as the issue is not an underlying ground preparation problem then it's easily avoided and fixed! 😊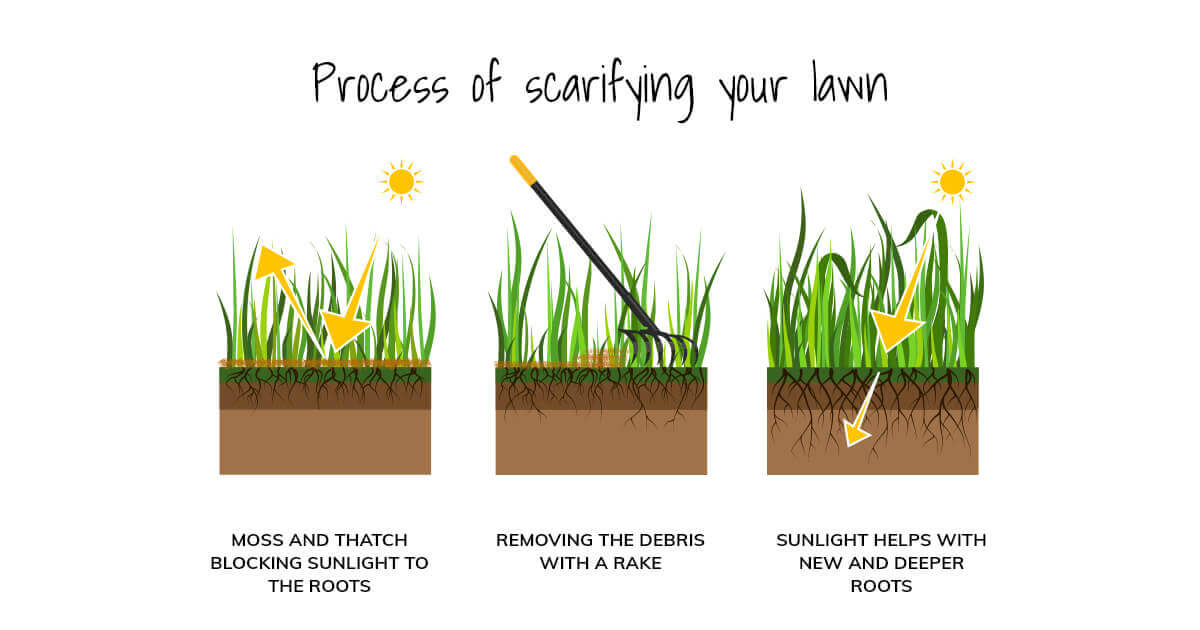 Scarify your lawn to remove thatches and moss.
A long deep watering, this is great for yellow grass lacking sun but also if you have too much nitrogen in your lawn from over fertilising – this will be noticeable by a scorched lawn.
Fertilise, if your lawn looks yellow and dry it might be lacking the nutrients it needs
Mow often and mow high, taking off too much length at one time will expose all the roots quickly and be pretty unsightly – by doing this high and often you can gradually bring your lawn height down: slowly exposing the roots and giving them time to get green!
Repeat this seasonally to get the most sunlight to your lawn
Want more Autumn tips? See below blogs for more information!