OUR BLOG
Millboard requires minimal maintenance however, as with all decking dirt and debris will build up over time. Below we've detailed some easy tips for looking after your new Millboard decking.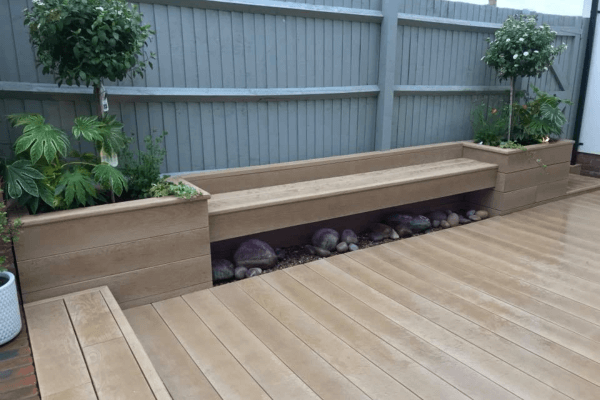 Remove spills quickly
There is no need to use solvents, chemicals or abrasive cleaners. If you are to spill a glass of wine, coffee or fruit juice on your Millboard decking don't panic, remove them soon as possible with a mild detergent and a cloth or brush. As long as you're accustomed to cleaning up spills quickly, you won't run into any issues with Millboard!
Stubborn stain? It doesn't have to be a pain
Strong dyes and stains that are trickier to clean, such as fallen berries and bird droppings, should also be cleaned as quickly as possible. Such stains can be cleaned with a range ofdifferent, specialist cleaners depending on the issue. See care guide here....but we would always advise you to test a very small area first to ensure you do not damage the board or ruin the finish in any way.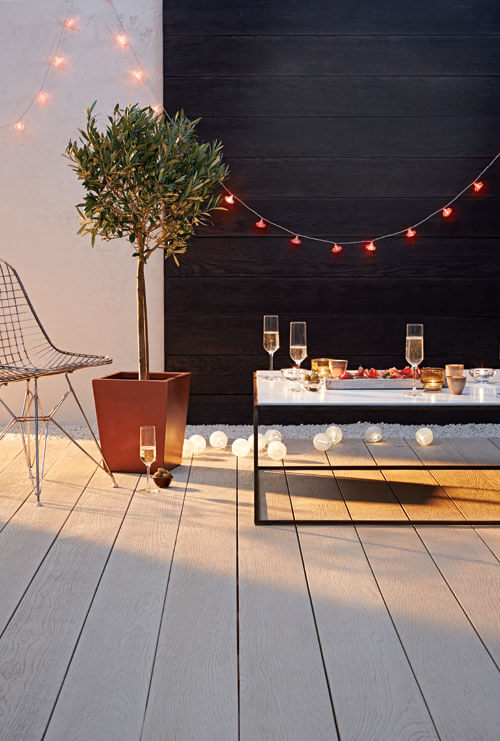 Be careful of sharp corners
Your Millboard decking is the perfect place to entertain friends and family however, you do need to be careful when repositioning furniture - any sharp objects being moved across your decking can cause scratches and markings so keep a close eye on sharp table legs, chairs or planter bases.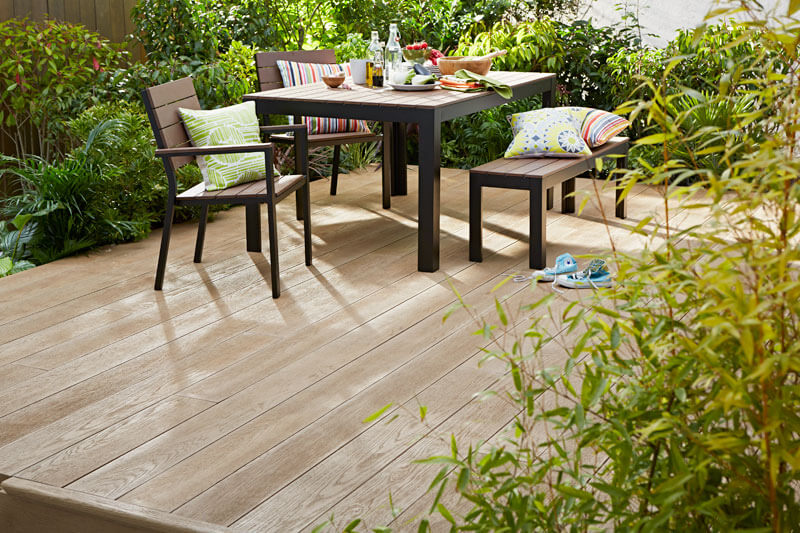 A sprinkle of salt to the rescue
During the winter period, you can use a sprinkling of granulated salt (not rock salt) to minimise frost, snow or ice. Once the ice begins to melt you can simply wash the salt off with soapy water and a soft broom. You will then have a clean and dry surface that's safe to be used.
Clean your decking at least every year
It's going to be important to remove leaves and general dirt every once in a while. At a minimum you should be looking to clean your decking at least every 12 to 18 months. This will ensure you keep it clean, protected and safe for use.
We hope these tips were helpful and if you need any further information or advice on Millboard decking, please don't hesitate to get in touch with our friendly team. You can also learn more about grain, grip, edging, cladding and warranty here.