Turf Suppliers covering the whole of Wembley
We've been delivering fresh, quality turf to Wembley and the surrounding areas of North West London since our story began back in 2001. Internationally recognised as the "home of English football", Wembley is rightly famous around the world. That said, quality turf doesn't just have to be reserved for match days, George Davies Turf offers a huge range of products for all manner of clients in Wembley, including:
Homeowners, Businesses, Local authorities, Golf courses, Landscapers, Landscape architects, Builders
We've grown considerably over the last two decades, and we now sell around 950,000 m² or 235 acres of fresh, high quality turf each year.
Why is our turf the very best you can buy?
As a totally independent business, we're only focused on ensuring our customers in Wembley get the very best turf for their gardening or landscaping projects. We therefore source our turf from the finest turf farms in the UK – the same farms that have supplied to the likes of Chelsea F.C, Manchester United, Newcastle United, Amsterdam Arena and Silverstone Race Circuit. Whether you're seeking a versatile grade of turf that can flourish all year round in your garden or require a premium turf for luxury lawns requiring skilled maintenance, our friendly and professional team is equipped to handle orders large and small all year round, whilst ensuring your turf is delivered in peak condition for laying.
Looking for a turf supplier in Wembley?
For us, it's not only essential we offer you exceptional quality at competitive prices, but we know just how important it is to ensure you receive your turf quickly, without unnecessary delays. With George Davies Turf as your go-to turf supplier, you will:
Have quality turf cut and delivered on the same day.
Enjoy excellent quality all year round.
Have your turf delivered exactly where you need it, whether that's on your driveway, across a fairway or on a building plot.
Access to expert help and guidance along the way. We know our products inside out, how to use them, how to care for them and a whole lot more.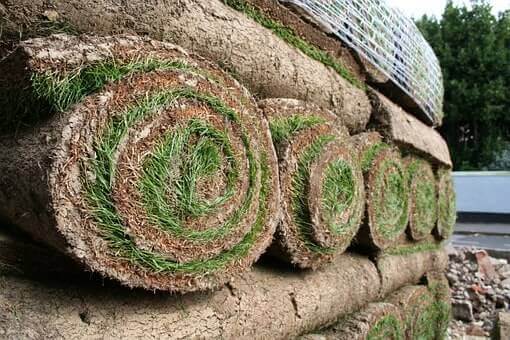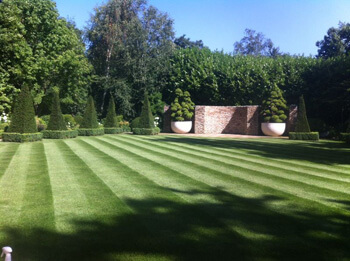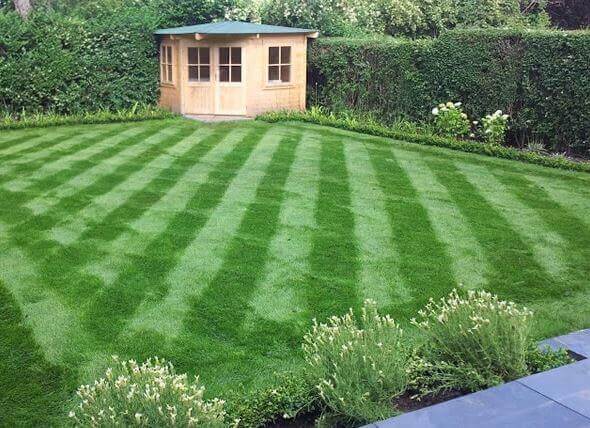 A huge range of products for all manner of landscaping projects
George Davies Turf offers a broad range of turf products for our clients, including Trident, Wild Flower and Shade Tolerant – and these are all ideal for domestic environments. Greensturf is a fine option for luxury golf courses and bowling greens, whilst we've also expanded our range in recent years to include:
Artificial turf, Bark mulch, Millboard, Grass seed, Fertiliser
With a cutting-edge fleet of dependable lorries, each with forklift trucks mounted to the rear for swift and smooth turf placement, we regularly make deliveries to Wembley and the surrounding areas, such as Greenford, Brent Park, Brent Cross and Harrow. If you'd like to learn more about our broad range of products or wish to place an order with a member of our team, please call us today on 01234 814 955 or 01727 236 892. Alternatively, please send us a message and we'll be back in touch as soon as possible.