Quality Turf Supplies in Slough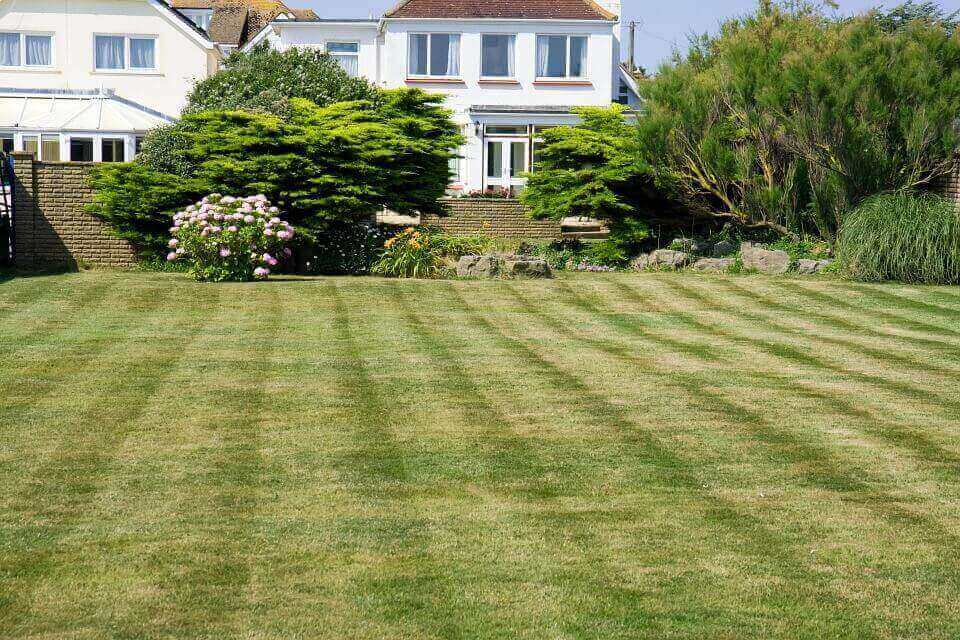 George Davies Turf deliver fresh turf in Slough all year round, while our knowledgeable team always make sure rolls are delivered to the spot in their prime condition. Since February 2001, we've invested heavily in the latest technology, while we now have a fleet of state-of-the-art lorries with new telescopic forklift trucks mounted to the rear. We've supplied to homeowners, golf courses, bowling greens, landscape architects and local authorities, and we're able to deliver to the tightest of spaces.
We're a totally independent business and we source all of our turf from County Turf, a leading grower in the UK that's supplied to prestigious venues such as Manchester United, Chelsea and Newcastle United. We now also provide bark mulch and topsoil in Slough while our chiller units allow us to store turf for at least 10 days even in temperatures above 30°C.
Premium Turf in Slough - Quality Turf at Affordable Prices
We have numerous turf grades to choose between and Greenscape is one of our most versatile products. It's well suited for golf tees and general lawns, while it keeps its colour all year round. County Shade is rather different; it uses grass cultivars to help it thrive in a shaded environment, while it is drought tolerant and perfect for forest gardens. RTF (Rhizomatous Tall Fescue) has been described as "grass on steroids" and that's because it provides excellent wear tolerance, capable of rooting over a metre into the sub soil. County Greens is very much a luxury grade, strictly suitable for golf and bowling greens, while this grade will require regular, skilled maintenance. This turf is very close to USGA specification, and we regularly supply it to prestigious golfing venues. Our team is always on hand to offer advice, whether that's related to maintaining your turf or choosing the right products and you can get in touch with us over the phone, via email or by using our online contact form.
Delivering Turf in Slough for Householders
We know that some gardens are getting smaller and although we do supply to major golf courses and estates, we are always happy to supply rolls for creating new lawns or patching up old ones. Very small quantities of turf in Slough will need to be collected from our depot though, but whatever the size of the order, our team will take care of you. Speak to us today for more information on 01234 714555 or 01727 821 765.