Quality Turf Dunstable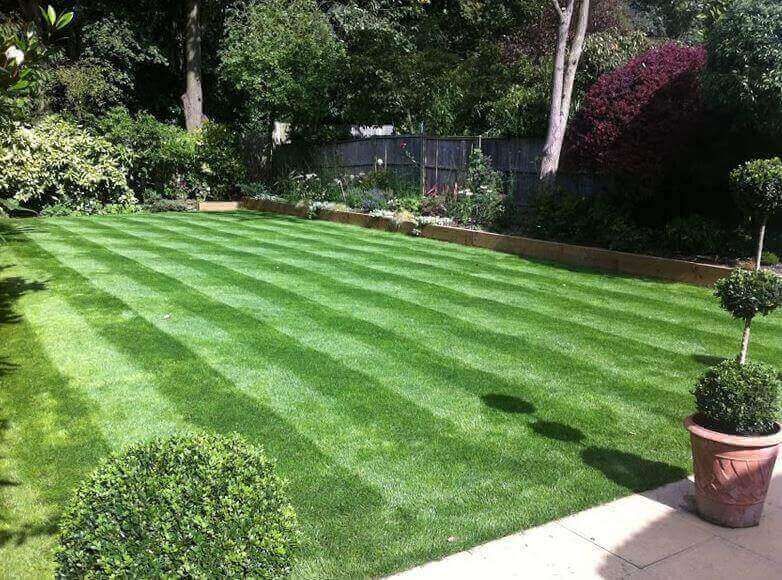 George Davies Turf is one of the leading suppliers for high quality turf in Dunstable. We pride ourselves on delivering fresh products fast, and we can deliver the turf you require right to your doorstep, driveway, garden, bowling green of golf course. Our fleet of lorries with forklift trucks mounted on the back ensure we get your turf placed exactly where you want it without any hassle. We source all of our products from County Turf; a reputable supplier who have been growing turf for more than 12 years. Our selection of products includes Greenscape, rhizomatous tall fescue (RTF), county shade and county greens, while we also supply bark mulch and topsoil in Dunstable.
Dunstable Turf Suppliers
We've been supplying Greenscape turf in Dunstable since 2001, and it's recognised as one of our most popular turfs, mainly because it's versatile for garden lawns, golf courses and various other landscaping projects. RTF is a fairly new product we supply, and it's rapidly becoming a popular product. It's designed to grow in some of the harshest environments, offering tolerance to drought as well as water logging, while it's strong and deep rooting, making it ideal for high traffic areas, such as the goal mouths on a football pitch. Our County Greens turf is ideal for bowling greens and golf greens, but it does require a great deal of carefully maintenance, and it is very much a luxury product. County Shade differs completely, being a low-maintenance turf in Dunstable that can perform well in shady areas, while it's grown for a minimum of 18 months before harvesting.
Premium Turf Supplier Dunstable
Making your order with us is simple and you only have to give us a call, we can even offer guidance and suggestions to make sure you get the right turf for your landscaping requirements and your budget. We have two depots, one in Bedford and one in St Albans, meaning we're ideally located to supply turf to Dunstable. To find out more call today on 01234 714555 or 01727 821 765, alternatively send us an email at info@georgedaviesturf.co.uk and we'll get back to you as soon as we can.