St Neots Turf: Create a fresh and luscious green lawn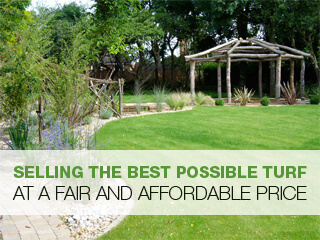 Back in 2001, long before George Davies Turf became one of the leading turf suppliers in the UK, we were making regular deliveries of fresh turf in St Neots, a town that's very local to us, and we still love delivering in this area to this day. We're proud to have been covering this area for well over 15 years and we've made constant improvements to ensure we're providing the best turf with the best service. We not only supply to householders and landscapers, we've also developed strong relationships with builders, landscape architects and local authorities, so no matter how much turf you require, we can guarantee a fast and dependable delivery of quality turf in perfect condition, meaning it's ready for immediate relocation.
With the business expanding rapidly, we now sell around 950,000 square metres or 235 acres of luscious, high quality turf per year, whilst our dedicated fleet of lorries with forklift trucks mounted to the rear enable us to supply and position the turf exactly where you need it, whether that's on a fairway, beside a lake or on your driveway.
Experienced Turf Supplier Throughout St Neots - Here's why you should order from George Davies
Our now well-established business has been built on the foundations of countless years of experience, but we've also made constant improvements. With a 30ft chiller unit, we can chill and store turf for at least 10 days even in temperatures above 30degC. This enables us to supply turf in St Neots all year round. We also supply topsoil of the very best quality in 1-tonne bags. The Norfolk Top Soil we deliver throughout Cambridgeshire and the surrounding counties is a sandy loam that has been screened to 10mm so it's ideal for laying turf on, filling borders or top dressing lawns.
The turf farms we use have been going strong for more than twenty-five years with sites in Cambridgeshire, North Lincolnshire and Yorkshire. They're ideally suited to turf production because the soil is sandy, free draining and fully irrigated during the summer months. To offer a glimpse of the quality they produce, many prestigious venues have chosen their turf, including the likes of Manchester United, Chelsea, Newcastle, Amsterdam Arena, Wentworth Club, Gleneagles and Silverstone!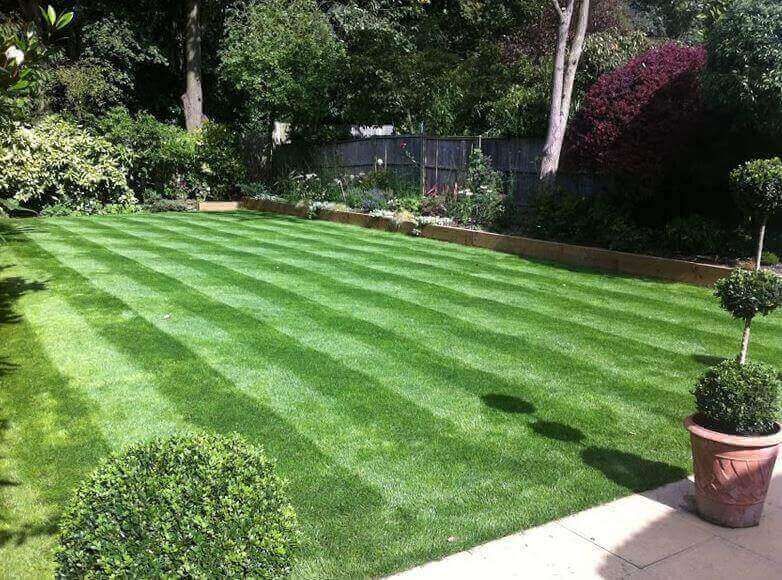 What if I need artificial turf delivered to St Neots?
That's no problem at all. We're regularly supplying high quality artificial turf in St Neots for those seeking a low-maintenance yet realistic alternative to grass lawns. Not only is it highly versatile, its also a very practical solution for many homeowners, especially in terms of redesigning outdoor spaces whilst avoiding the mess associated with laying a real lawn.
We know that if you are looking for fresh natural turf or an artificial lawn, you're most likely searching for a supplier who can offer a rapid solution. George Davies Turf has between five and fifteen deliveries a week to our three yards, so generally as long as we have a few days notice, that's plenty. If you'd like to learn more about our delivery service, or wish to speak to a member of our team about our different options, please do not hesitate to call us on 01234 816 840 or 01727 238 115.