Turf in Market Harborough delivered fast and fresh
Here at George Davies Turf, we're frequently delivering freshly cut, quality turf in Market Harborough, so if you're looking to revitalise your garden with a vibrant lawn, we can meet your needs. We supply to householders, landscapers, golf courses, house builders, landscape architects and local authorities, so no matter how big, small or complex your turf needs are, we can guarantee a swift delivery of premium quality turf in perfect condition, so that it's ready for immediate relocation, right where and when you need it.
Having been going strong since 2001, our business has been expanding rapidly, and we are currently selling around 950,000m² or 235 acres of fresh, high quality turf per year. We recently invested in a fourth 32 tonne lorry with a telescopic Manitou forklift truck on the back, enabling our team to deliver and position the turf exactly where the customer wants it, whether that be on their driveway or at a golf course right in the centre of fairway.
Why choose us for turf in Market Harborough?
The turf we supply in Market Harborough is sourced from some of the best farms in the country, all of which grow their turf from free-draining sandy soil. It's so popular, it's been supplied to some of the country's most prestigious venues, including Chelsea, Manchester United, Newcastle United, Amsterdam Arena and Silverstone Race Circuit, as well as a lot of the country's leading golf courses, such as Wentworth and Gleneagles. We can also supply high quality artificial turf for those who require a low-maintenance yet realistic alternative to grass lawns. Not only is it ideal for improving and redesigning outdoor spaces, but you're able to avoid the mess associated with laying a real grass lawn.
If you require fresh natural turf for your garden, you may find that our Trident turf is ideal. This clever mix of Fescues, Smooth Stalked Meadow Grass and Dwarf Perennial Rye Grass will take root and begin to flourish very soon after it has been laid. As a hardwearing turf, Trident is weed free, fully cultivated and grown on the free draining sands of North Lincolnshire, whilst it can flourish in a cold, wet and wintery climate, keeping its vibrant colour all year round.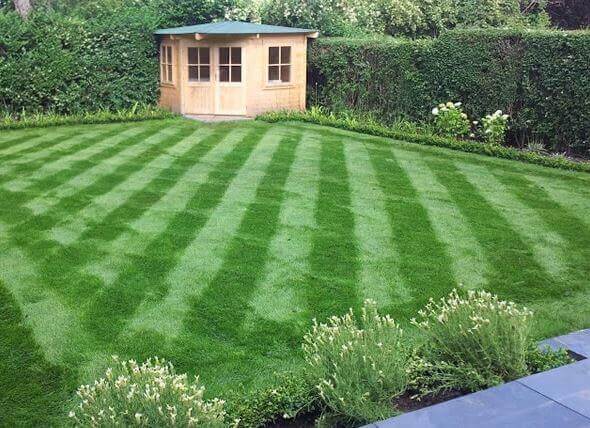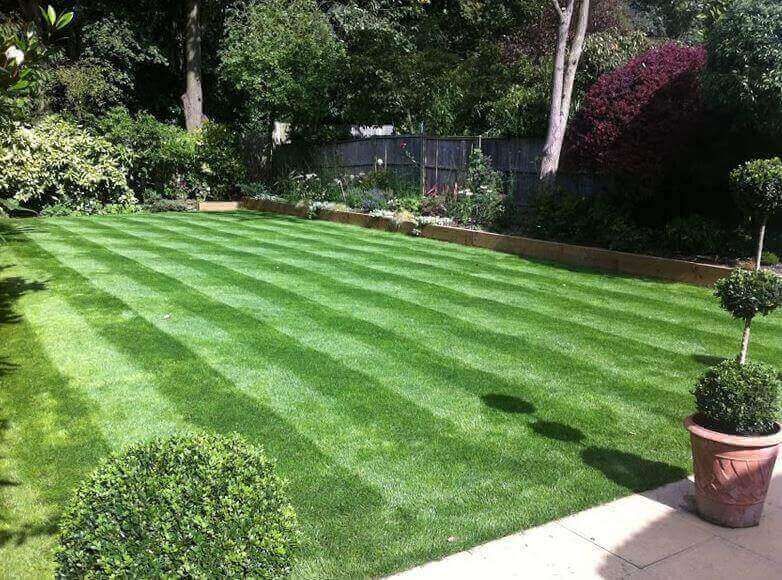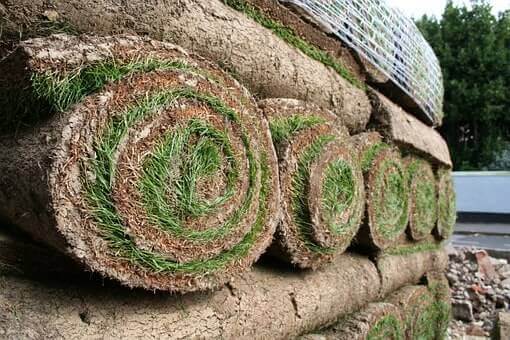 Ordering turf in Market Harborough: A few tips
The shelf life of turf during winter months is a few days, depending how cold it is. During late spring and summer turf will only last for as little as 36 hours before it starts heating up and dying in the roll, so it's incredibly important to have all the preparation completed before your delivery of turf in Market Harborough arrives!
We typically have between five and fifteen deliveries a week to our three yards, so as long as we have a few days notice then that will suffice. If you'd like to learn more about our delivery service, or wish to speak to a member of our team about your needs, please do not hesitate to call us today on 01234 714 555 or 01727 821 765.