Fresh Turf Hemel Hempstead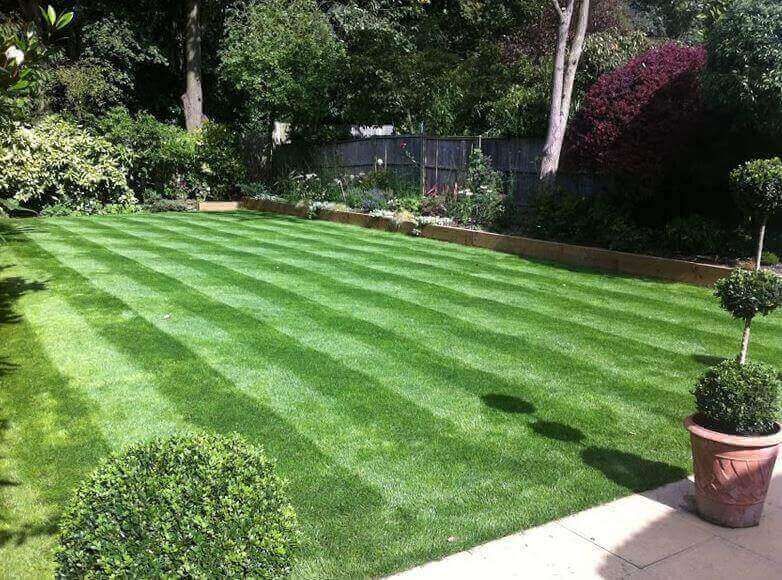 There are many different types of products to choose from with George Davies Turf, and our team can make sure you choose the right turf in Hemel Hempstead for your individual requirements. We work hard to provide fresh, quality turf at fair and affordable prices all year round, and we offer a flexible delivery service that ensures you get it placed exactly where you want it, whether it's on your driveway, in the back garden, by the side of a golf green or on a building site. There is no landscaping project that our products can't handle, and we supply our services to householders, landscapers, local authorities and golf course owners. All of our turf in Hemel Hempstead comes from County Turf, a reliable turf grower based in North Lincolnshire.
Turf Supplies Hemel Hempstead
We've supplied Turf in Hemel Hempstead since 2001, and we have a fleet of high-tech lorries with forklift trucks attached to the rear that make the delivery process fast and uncomplicated. Greenscape turf is one of our most popular products, and it's a medium turf that roots quickly when it is laid, while it is bred in the UK and it's designed for UK conditions. We also provide County Shade low maintenance turf in Hemel Hempstead, which is designed to prosper in shady environments, while County Greens is specially made for bowling greens and golf greens. Rhizomatous Tall Fescue (RTF) is our latest product, and it is designed to grow in harsh weather conditions, including drought and waterlogging.
Premium Turf Hemel Hempstead
As well as providing a complete range of turf, we also supply ornamental bark, pine play bark, and topsoil in Hemel Hempstead. All of our products are delivered fast so our customers get the chance to lay the turf when it is in its prime, while we also loan tractor mounted laying frames and hand trolleys for free. To find out more about our products and services, call one of our depots today on 01234 714555 or 01727 821 765 and we'll get back to you as soon as we can.