Topsoil Bedford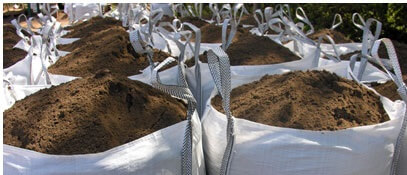 George Davies Turf has built a reputation as a leading turf supplier in the UK, but is also ideally located as a Topsoil supplier in Bedford. We have two depots; one in Bedford and one in St.Albans and we can deliver our turf and topsoil to many locations throughout the Midlands, Central and Southern regions of the UK . We combine the first class service with the best quality soil and you can be rest assured that it is the perfect loam to fill your borders and lay your turf.
Topsoil Suppliers with Fast Dispatch
Our fleet of lorries with integrated forklift trucks ensures that we can deliver your topsoil to the destination of your choice fast. You may require a Topsoil in Bedford for your garden, a golf course or perhaps even a building development but whatever the project, rest assured you will be provided with quality topsoil and efficient customer service. George Davies Turf has been a long-term Topsoil Supplier in Bedford for householders, landscapers, golf courses, landscape architects and local authorities for numerous years, and provide topsoil and turf at very reasonable prices. The soil we offer for our customers is screened to 10mm making it suitable for an extensive range of landscaping projects.
Topsoil in Bedford – Order Yours Today
If you're looking to replace poor quality topsoil or begin a completely new landscaping project then we have the right product for you. You can order from us all year round and so to find out more about our products or to make your order with a reliable and reputable Topsoil Supplier in Bedford, get in touch with George Davies today on 01234 714555 or 01727 821765.