OUR BLOG
We've always made it clear that turf can be laid all year round, providing the ground conditions are appropriate. Therefore, hot and humid summer days can make the process of laying a turf a little trickier, but with a little extra care and attention, you'll be nurturing a fresh new lawn in no time.
Prepare early
We all know how unpredictable the British weather can be, no matter the season, however, July is generally the hottest month, with temperatures at a daily high of 21 degrees Celsius (70 degrees Fahrenheit) and a low of 12 °C (53 °F). If you've checked the weather and already know you're going to have a hot few days or weeks ahead but still want to lay turf to get a lush lawn for summer, then it's crucial to ensure your soil is prepared and you have all the tools and watering equipment you need.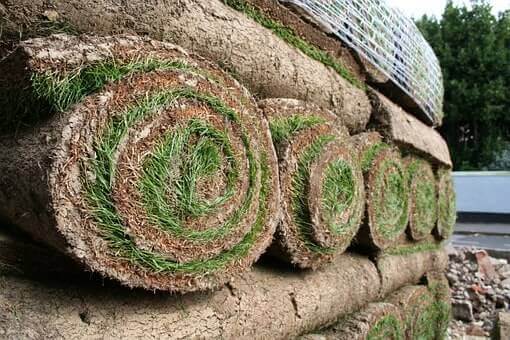 Only order as much turf as you can lay in 5 hours
You may feel a bit sceptical about laying turf on one of the hottest days of the year, however, the key is to ensure you do not let your turf rolls dry out. We'd recommend that you only order as much turf as you're prepared to lay within 5 hours, especially on the hottest days of summer.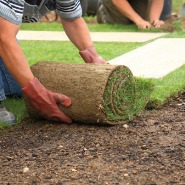 Choose a reliable turf supplier
Having been selling approximately 1,250,000 m² or 305 acres of fresh, high-quality turf a year, we know how crucial it is to ensure we have the right equipment, relationships, and technology to deliver premium quality, fresh turf all year round. With two 30ft chiller units, we can chill and store turf for days even in temperatures above 30°C, whilst our lorries feature telescopic Manitou forklift trucks on the back, allowing us to deliver your turf exactly where you need it.
Water enough but not too much
Your soil mustn't be too dry or too wet. You want the water to penetrate the soil in summer rather than just dampening it. You also don't want your turf to be waterlogged. Therefore, try to water in the late evening, reducing evaporation whilst preventing the turf from being scorched. Also, the evening is when roots will grow and bed in, so it's a fine time to get watering.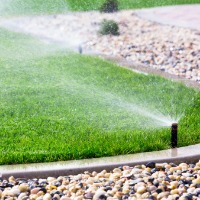 There's never a perfect time, right?
Exactly. In the winter, you have frost to deal with; the summer gives us dry, humid weather, and then spring may bring too much rain. Essentially, we can't always wait for perfect conditions. No matter when you lay turf, the key to success is preparation. At George Davies Turf, we take great pride in delivering fresh, quality turf to our customers right where and when they need it.
Whether it is for a domestic property or a major commercial requirement, our turf and topsoil deliveries will arrive when you expect, on time, in perfect condition. To learn more about us and how we can help you, please contact our friendly team today. You can also explore one of our most popular turf products here.