OUR BLOG
Here at George Davies Turf, we're often asked when the best time of year to lay turf is. Truth is that turf can be laid at any point in the year, even in Winter. However, if you're looking to lay turf in the summer (as we find ourselves in now), then extra care will most certainly need to be given. Most people will look to lay turf during the cooler periods, however as of July 2021, we have a window now where we find ourselves with the best of both warmer and moist conditions… which is quite rare for this time of year. So, if you're looking to lay a new lawn soon, then bear the below tips in mind.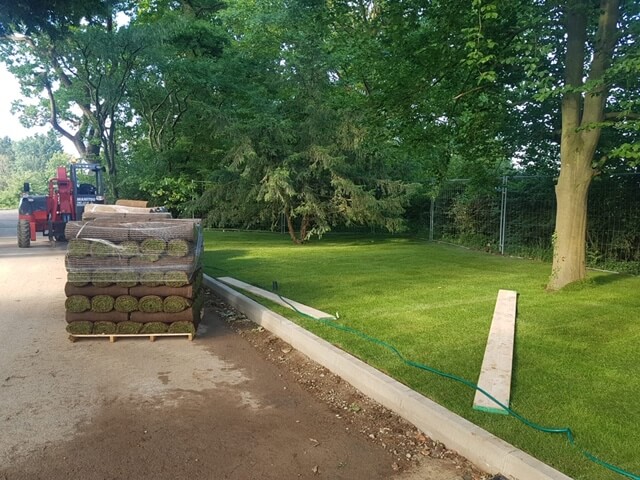 Prep the area
It is vitally important to ensure that the area is well prepared so that when the turf is ready to be laid, all the key components are in place to help the turf settle in better and quicker. A solid base of quality topsoil will help the turf settle more easily. We'd also suggest that it'll be a great idea to water the area at least a day or two before the turf laying process. This will help the turf settle in and essentially provide better foundations / roots for the new turf.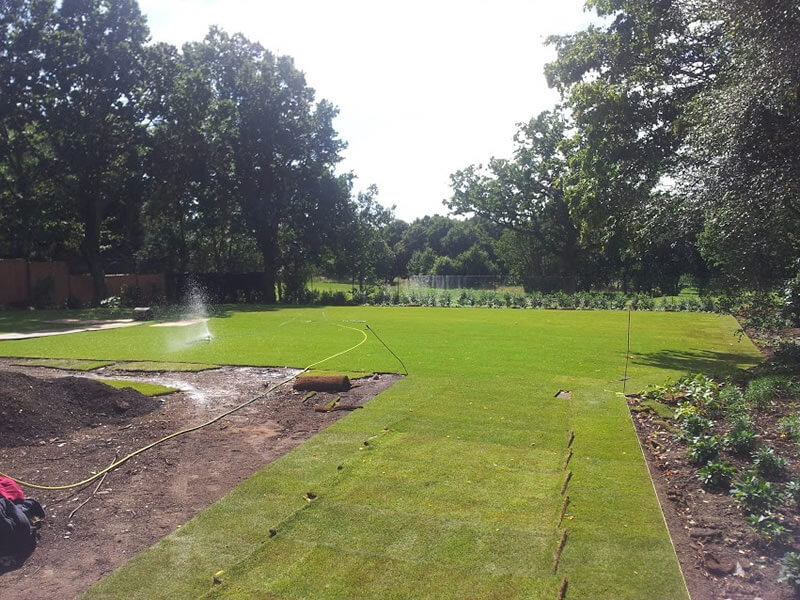 Laying the Turf
Once you have your turf delivered or collected for your project and you're ready to start laying, we recommend that you lay the turf as soon as possible. This is to ensure that the turf does not encounter any adverse effects – which may come into play with the humidity of the summer months. Also do not be tempted to water the rolls in their current rolled state before laying them onto the soil.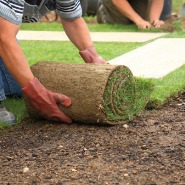 In terms of laying the turf, we'd suggest to have a plank of wood handy. This is a common strategy to adopt when laying new turf as firstly by walking on the plank of wood and not the turf itself less damage is done. The wood also helps in keeping the rolls even and straight, ensuring a smooth rollout.
Another key tip is to avoid stretching the turf as this may cause it to weaken or fall apart entirely. Roll the turf out naturally, and place manoeuvre carefully without stretching.
Once you have laid the first roll, continue in the same fashion to prevent any longer gaps and shrinking. Sprinkle fine soil along all the joints, and then brush over the whole lawn.
And finally, (this is probably the most important element of laying turf in summer) is watering.
Water the newly laid turf thoroughly, ensuring that the water seeps all the way through to the ground below. Depending on the temperatures and rainfall you may have to water your new lawn in both the morning and evening – and its vital to the longevity of the turf to ensure you stay on top of this.