OUR BLOG
Whether you've just moved into a new build home and have a mud bath for a rear garden, or you've seen your once healthy lawn waste away over a number of months or years, becoming lumpy and patchy in areas, it's time to assess your situation, see where problems are occurring and make improvements. To begin, let us run through a few of the main reasons why you may have not been able to grow a vibrant green and luscious lawn.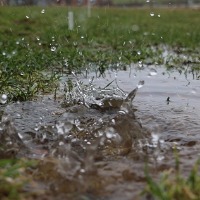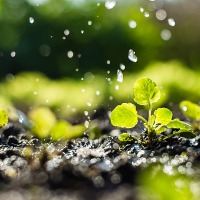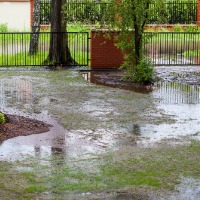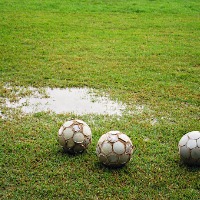 Poor Soil
The secret to a perfect lawn lies in soil preparation. If you're able to create soil that favours turf growing conditions, your lawn will be off to the best possible start. On the other hand, if you have poor quality soil with a lack of nutrient content, it's going to be impossible to create a stunning lawn. Turf needs around four inches of quality top soil to root in. For most residential projects we'd recommend our very own, which is 10mm screened true top soil with a neutral pH. We recommend you have around four inches, allowing it to root in nicely.
Soil Compaction
Even if you have good quality top soil, you're not automatically guaranteed to create a lawn that's healthy and green. Compacted soil can also prevent a lawn from growing beautifully. This usually occurs with heavier soils like clay and loam, yet common causes include foot traffic and vehicle traffic and it reduces the airspace needed for healthy performing soil.
Lack of sunlight
Not every garden is blessed with sunlight, however, it is possible to overcome this common issue by investing in shade tolerant turf. For example, let's say you have areas that are mostly shaded so they only get speckled shade beneath hedges or trees; shade tolerant turf can provide the perfect solution. That said, it does need regular watering and you have to be cautious of any surrounding trees as they may absorb much of the moisture, which may result in the shade tolerant turf not getting the moisture needed to thrive.
Poor drainage
Clay soil in particular can become waterlogged rather easily because it can prevent water from draining easily. This is especially common for lawns with an uneven surface. Piping may be required to draw the water away from the area, keeping stagnated water to a minimum and allowing your lawn to flourish.
Fix your muddy lawn today
No matter how muddy your lawn is, there are plenty of ways to make improvements. Mowing, fertilising and raking your lawn regularly is a good place to start, but it's important to ensure you combine good quality topsoil with quality turf, whilst considering some of the potential pitfalls we've discussed above. There are of course certain environments that are not well suited to growing a lawn, yet you can consider artificial turf, which has become something of a staple over the last few years.
If you're looking for answers as to why your lawn is muddy, patchy or lumpy, please take a look at our many turf products today or send us a message and tell us more about the issues you're facing. We can then recommend a solution that's right for you.