OUR BLOG
We all know that weather can affect a person's mood and stress level, especially when it's wet and cold outside. But just as people get stressed out, so do lawns.
2020 has already brought more than its fair share of bad weather to the large parts of the UK, with flood-hit towns still battling with conditions as we head towards spring. Rain and snow can cause a considerable amount of stress for lawns in the UK, but whether your lawn looks like a complete mud bath or your grass growth has seemingly arrived at a standstill, there are various ways to nurture your lawn back to full health.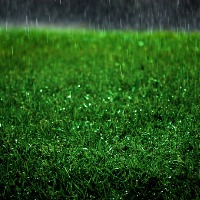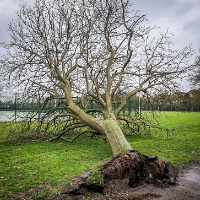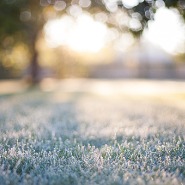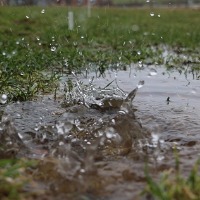 What can you do?
One of the top tips for encouraging your lawn back to good health is to aerate it. You can do so by spiking the lawn with a garden fork or a hollow tine aerator. This process of spiking will not only keep the soil loose, but it will draw out excess moisture and enable the lawn to recover faster.
With a waterlogged lawn you may find that moss begins to grow and thrive, but this common issue can be easily treated with a moss killer, allowing the lawn to recover once more.
If there is one particular area where the water is pooling, it may be best to create a path for drainage. You can do so by adding soil or by incorporating a French drain, allowing surface water to drain away easily, rather than building up around walls.
Snow mould (Fusarium patch) is a disease that causes brown or yellow patches on lawns during mild spells. The problem is easily rectified with better airflow and drainage, whilst pruning back any overhanging trees and shrubs can be a big help too.
If you need some help recovering your lawn, or are considering starting a fresh with quality topsoil and turf, please get in touch with our friendly team today.