OUR BLOG
What's better than a beautiful green lawn that's freshly cut and watered on a warm summer's day?
Are you looking to create a prize-winning garden or simply desire a luscious lawn that completes the look of your outdoor space, but don't know where to start? It's important to know that there is not a right or wrong way to go about creating the perfect lawn. Grass seed does not necessarily make a better-quality lawn than turf, but that's not to say it can't. The quality of your lawn can be excellent with both methods.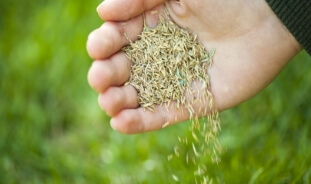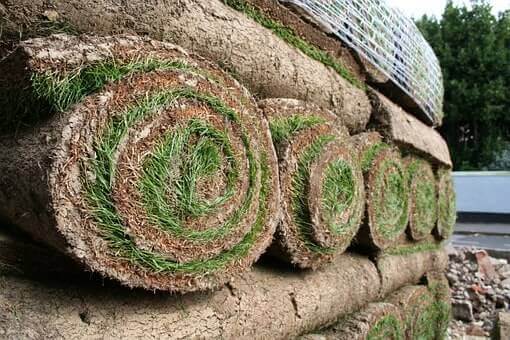 Don't underestimate the importance of quality, well-drained soil
If you're looking to create a lovely looking lawn quickly, then buying fresh turf is the ideal solution. It's important to note that Investing in a new lawn may cost more than sowing seed, good soil preparation is a necessity for both! If you lay turf on compacted soil, it will thin out rather quickly and die. If you sow seed on compacted soil, the seeds will dry out before they can begin to germinate. Therefore, you'll waste valuable time and money with both methods if you do not put time and energy into ensuring your soil is fit for purpose.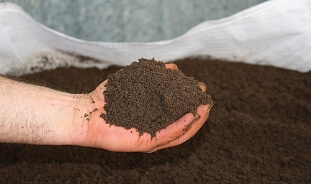 Turf brings you quality results very quickly
With nutrient-rich well-drained soil in place opting for freshly laid turf is the quickest solution to creating a healthy lawn. If you'd prefer to save some money and you have plenty of time on your hands, seeding is also a great choice! Allowing you to nurture deep and healthy root systems undisturbed. Generally, if you were creating grass from scratch seeding will take around 3-4 months with focused care and attention. Whereas once a new lawn has been laid on prepared soil, you may be able to use the lawn as usual within a month's time.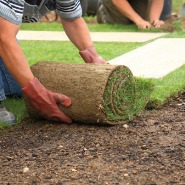 Heavy rain can hamper the progress of seeding
If you encounter consecutive days of heavy rain the seed you have sowed can easily wash away. This will ultimately lead to bare patches and uneven coverage. One of the ways you can prevent grass seed from washing away is by aerating your lawn beforehand.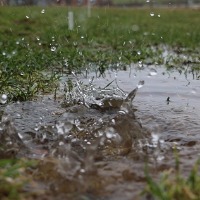 Seeding is usually cheaper, but not always!
One of the main reasons why some homeowners choose to sow seed rather than buying a new lawn is that it can be cheaper than investing in a brand-new lawn. However, it almost always depends on the quality of the seed.
It's important to remember that sowing grass seed takes longer and will always demands more care and attention during germination. Seeds must be kept wet constantly, potentially requiring multiple watering's per day. That said turf will also need sufficient watering and has a limited shelf life so you can also run into problems if you do not install it correctly. You will also find that if you wait too long before laying it will begin to deteriorate.
Whether you invest in high-quality seeds from a reputable manufacturer or fresh, premium turf from a leading supplier, the best way to minimise your outgoings is by "getting it right first time", giving your lawn the love and care it needs to thrive.
Get in touch with us on 01234 714555, we can help you with both! 😊