OUR BLOG
Why a New Lawn in December May Not be a Bad Idea...
As the festive season kicks into gear and the Artic chill arrives, many people brave the colder weather and carry out the final garden maintenance tasks of the year. Things such as collecting fallen leaves, moving furniture indoors and mowing long grass to allow the lawn to breathe. That said, December is not necessarily a bad month for bigger tasks. Many people will have heard that you cannot or should not lay turf during winter, but this is nothing more than a myth. So long as you have properly prepared the soil and the ground is not frozen, there's no reason why you can't lay turf during December. In fact, as we approach Christmas the conditions can be rather favourable.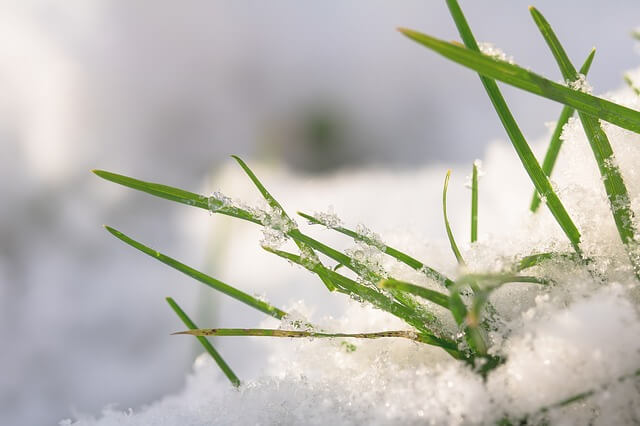 Frost alone does not cause damage
During wintertime turf rolls will keep for longer! Even if you encounter frozen ground, you can keep your turf rolls in prime condition and lay them as usual once thawed. Another misconception is that frosty weather is detrimental to lawns. Frost by itself doesn't cause any significant damage however, if you walk on it and cause frozen grass leaves to fracture you can damage your lawn, and it might not fully recover by the following spring. The key takeaway here is that whilst it's not a good idea to lay turf on a frozen lawn, any frosty weather you encounter once the turf has been laid isn't a problem. It will not cause any lifting or damage to your new grass unless you stand on it.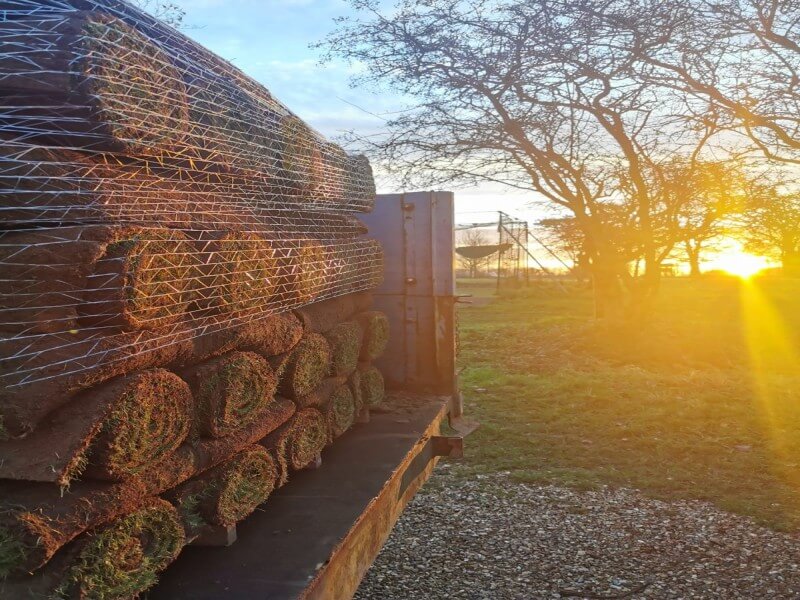 Maintenance can be easier
December has its fair share of rainfall, meaning you may not need to water your newly laid turf, so you can keep your water bills low. By laying turf in winter, you will give your grass plants enough time to root and settle before spring, speeding up the process of creating a luscious lawn for summer 2022.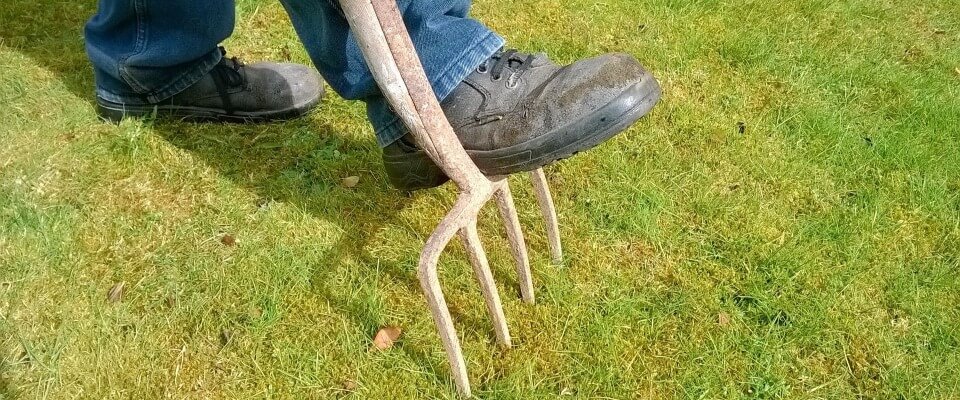 Existing soil
One key element you need to consider when laying your turf during the wintertime is moisture. Before placing an order of fresh turf, you need to check whether your soil has enough drainage. As touched on above, compacted earth and poor drainage can damage your new lawn. Your soil should be a lovely rich brown colour with a slightly damp yet crumbly texture — not sludgy or too stodgy!
You can lay turf all year round!
You really can lay turf throughout the year. In the UK, we can have favourable conditions in spring, summer, autumn and winter and we can often experience four seasons in one day. There is not always a perfect day to lay your lawn however, you can create the best possible conditions by preparing your soil to encourage deep, rapid rooting. The quality of the soil and turf will also be crucial to success.
At George Davies Turf, we stock high quality, fresh topsoil and turf across the UK, providing you with an exceptional product "where you want it, when you want it."