OUR BLOG
Artificial turf is a covering of artificial grass made of synthetic fibres. It has quickly become a popular choice for garden lawns; however, it was initially created for sports stadiums, typically played on grass, such as hockey, tennis and football. If you love the look of fresh turf but would prefer a low maintenance alternative, artificial turf is a fantastic solution. Some common maintenance issues can still exist, such as having weeds grow through the turf; however, this can be prevented with correct surface preparation.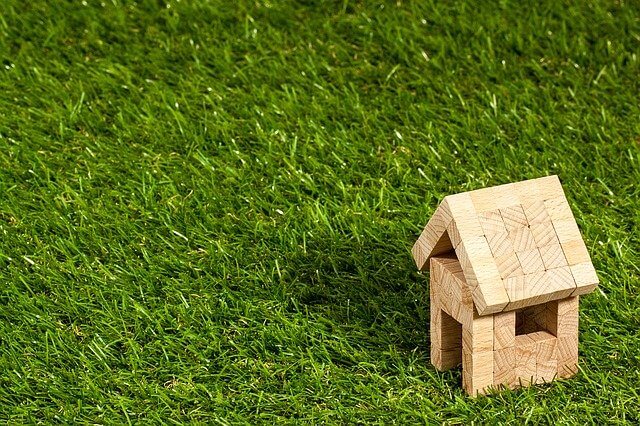 Not every artificial lawn is 'low maintenance'
Adding a membrane below the artificial along with its natural barrier stops weeds from growing through however; with most artificial turf, weeds grow around the edges, and these are often known as 'surface weeds', meaning they're relatively easy to remove — just gently pull the weeds out. That said, it may be best to apply weed killer, combatting major outbreaks, especially for the more resilient weeds with strong and deep roots. It's not something you need to be doing every week or month; generally, once or twice per year is more than enough.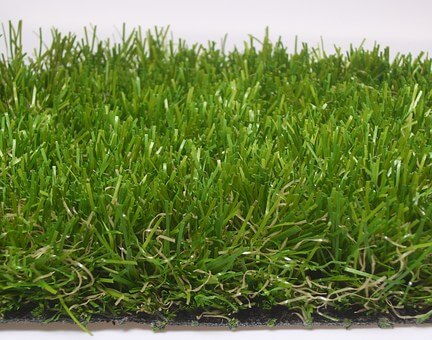 Find time to brush and you'll keep your artificial turf lush!
Brushing your artificial lawn doesn't just ensure your fibres remain untangled and in the upright position; you can also remove seeds, leaves and debris, thus proactively preventing weed growth.
Be sure to maintain your borders
Whether you have hedges or trees overhanging your artificial lawn, ensuring your borders are well maintained is essential. Artificial grass is highly durable, easy to maintain, and weather-proof; however, at times, issues may arise. Most visual weed growth on artificial grass comes from the soil below the system or within the voids in the system itself, emphasising the need for a high-quality installation. To stop weeds from wiggling their way up to the surface, a weed prevention fabric must be applied between the fake grass and the base it lays on (sharp sand or granite dust). This membrane allows for water to drain, yet it will also help stop weeds from taking.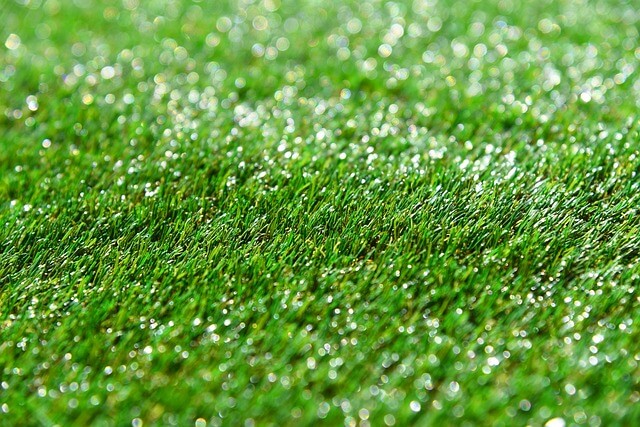 Why Buy our Artificial Turf?
Our Premium Artificial Turf is highly versatile and suitable for most surfaces. It's a practical solution in many different circumstances, ensuring you have a lawn that looks vibrant, luscious, and attractive all year round, regardless of the weather. What's more, artificial grass can be laid whenever you're ready — plus, there's simply no need for a lengthy and labour-intensive bedding-in process.
To learn more about our turf or place your order, please click here or call our friendly team today on 01234 815 250 (Bedford) or 01727 238 115 (St Albans). You can also send us a message and we'll be in touch to discuss your needs as soon as possible.
A Word From George...
Get the insight from George himself on whether weeds can grow through artificial turf...